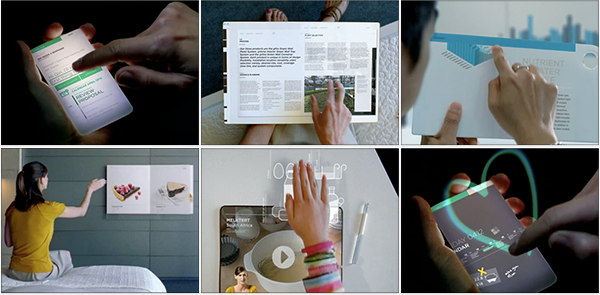 This is a great critique by Bret Victor of the "vision" of the future that Microsoft trotted out in their recent popular video.
Victor:
My problem is the opposite, really — this vision, from an interaction perspective, is not visionary. It's a timid increment from the status quo, and the status quo, from an interaction perspective, is actually rather terrible.

This matters, because visions matter. Visions give people a direction and inspire people to act, and a group of inspired people is the most powerful force in the world. If you're a young person setting off to realize a vision, or an old person setting off to fund one, I really want it to be something worthwhile. Something that genuinely improves how we interact.
Victor's arguments really make Microsoft's look into the future seem dull and unimaginitive.
Fascinating.
—–
A Brief Rant on the Future of Interaction Design – via Daring Fireball